There are a few agile practices that I really love. Pair programming is one of them.
We try to do it as much as possible at Ombu Labs. We usually keep the sessions under two hours and try to follow a regular schedule.
When we find ourselves blocked by a code problem, we use our daily scrum to coordinate a pairing session. It's quite a step up from rubberducking or using a cardboard programmer to find a solution to a problem.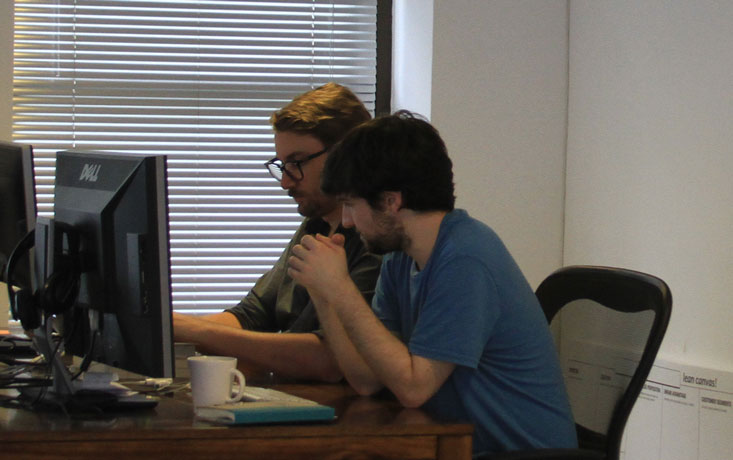 The Joys
As a Senior developer, I find that pairing sessions are great for coaching Junior developers. I enjoy teaching them about best practices, design patterns, frameworks, languages, code style, XP, and TDD.
From the point of view of a Junior developer, I believe it's a great opportunity to learn from someone who "has been there before". When you program with someone with more experience, you will often learn about design patterns, elegant object-oriented solutions, tips and tricks.
Read more »