Audit Tool is now Open Source
Audit opens a new window is a Rails application that allows users to check for vulnerabilities in their Gemfiles in an efficient and secure manner.
The tool has been around for a while, but now we decided to make the repository open source! You can find it here: https://github.com/fastruby/audit opens a new window
About Audit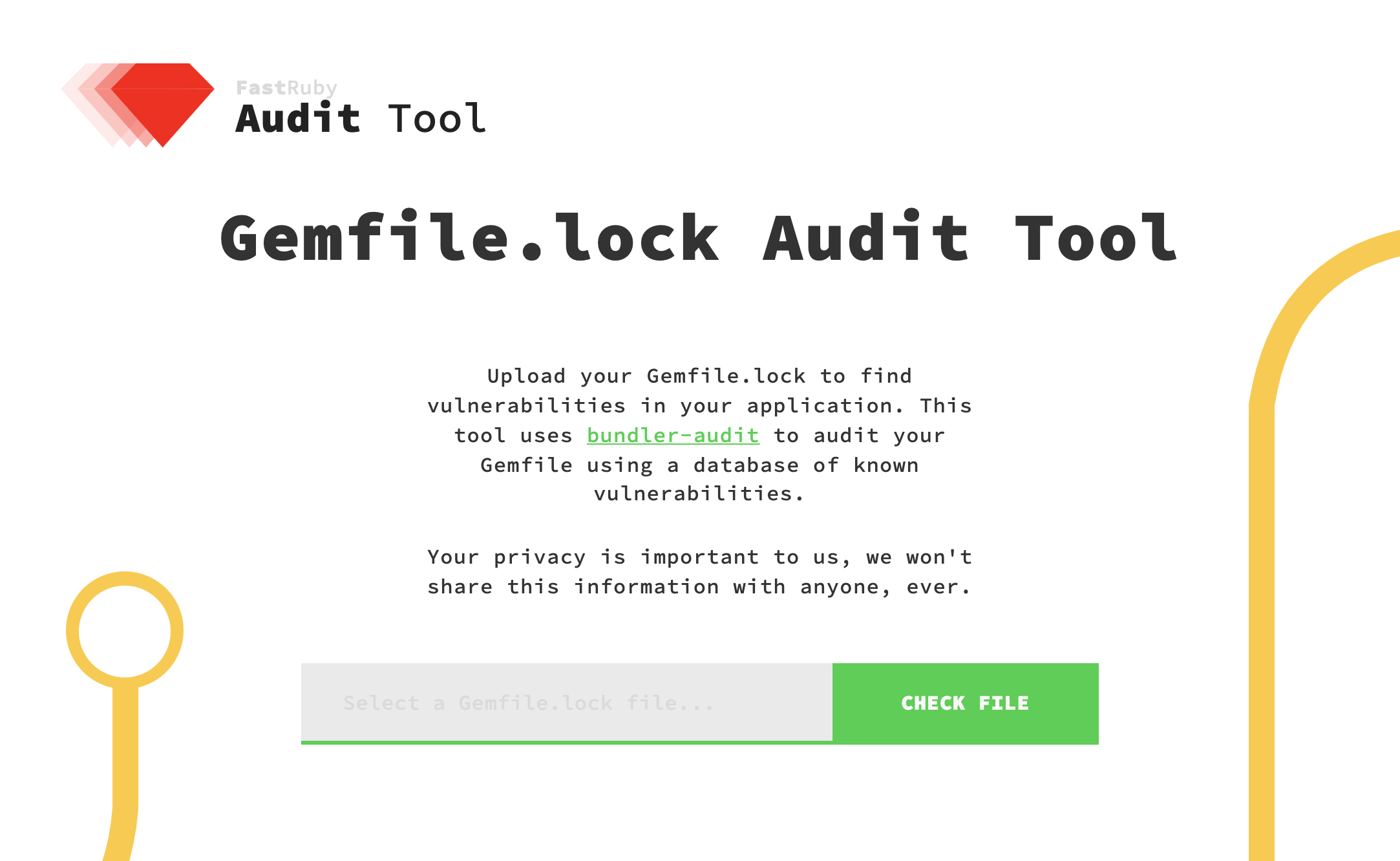 Audit is a UI representation of bundler-audit opens a new window , made for those who want to find out if there are vulnerabilities in their Gemfiles, without having to install any Ruby gem. With this tool you can also save the URL of the generated report to easily share it with someone else, or you can even download it as a PDF.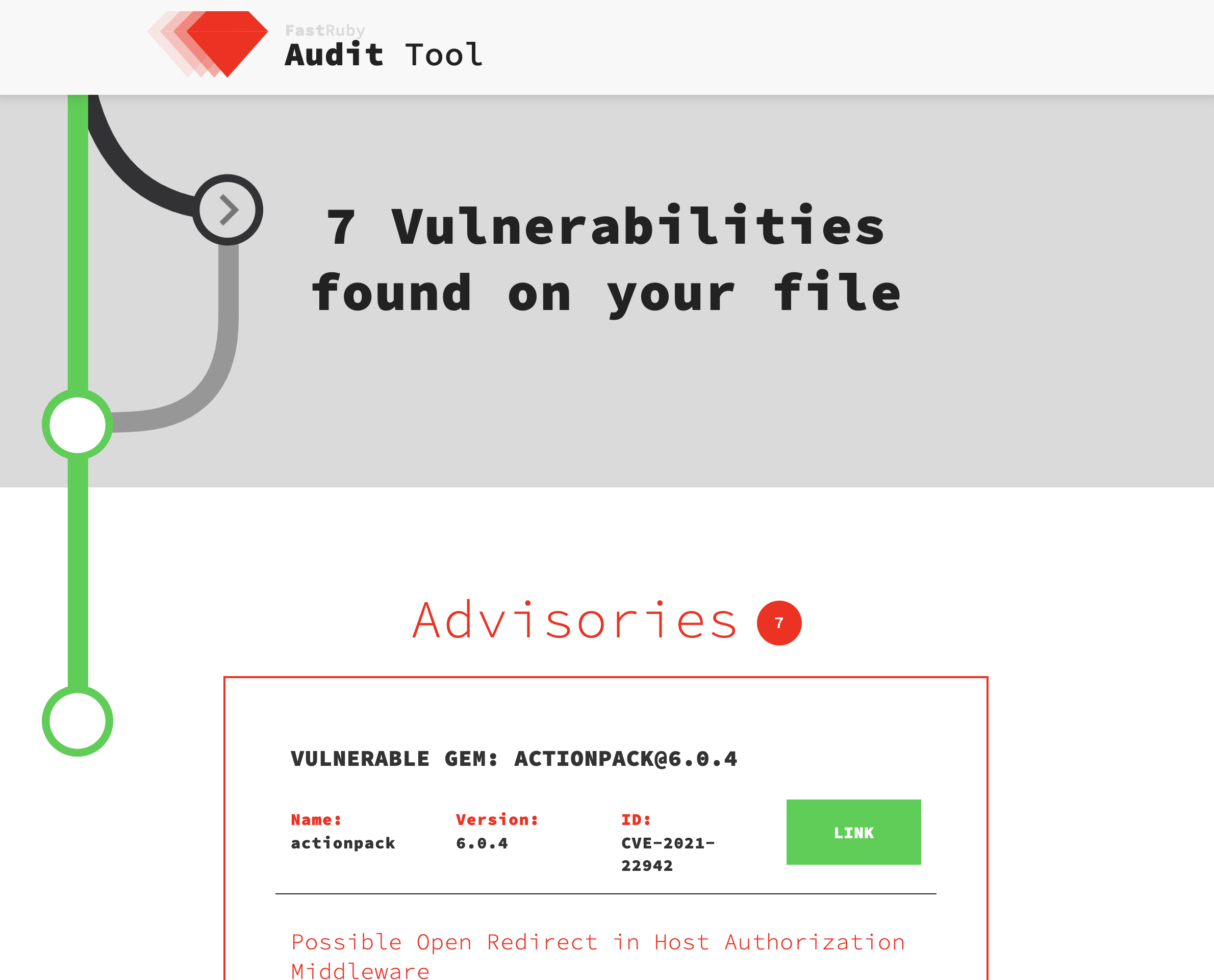 Open Source
Contributing to OSS and building open source projects are a very important part of our values opens a new window . We decided to make Audit an open source project in case anyone wants to contribute to it (or in case someone just wants to know how it works behind the scenes).
At the time of writing, we're starting the month of October. That means it's Hacktoberfest opens a new window time! We've added the #hacktoberfest hashtag to the repository, so any contribution made to the project counts for Hacktoberfest. So hopefully you can win some swags by contributing to the project!